What You Need to Know About Android 11 – There is good news for android users: the android 11 is going to be released soon. The manufacturer claims that the android 11 would be even better than android 10 especially in personal data protection. This will be a dream product, providing better efficiency for the users. What are some upgraded features mentioned by the manufacturers and how they are better?
– Messaging in Chat Bubbles
When a new message comes in, android users could see it in the notification. However, they should open the application again to read the whole message. With chat bubbles, the access to new message will be easier. The bubbles will appear on the screen; tap and the message will appear. Simple, right? Similar API has been applied by Facebook app.
In addition to the chat bubble, the costumers will have more convenient way to access all messages from various application in one click. This feature is called "dedicated conversation section". The idea is providing one stop access to the users, similar to online games provides one account to access many games offered in the site.
– Using Notifications to Send Images
Many android users notice that they could reply immediately from the notification. Unfortunately, this offer doesn't apply to all apps. No need to worry, android 11 will make this possible. As long as the application permits, the users could even send an image from the notification.
Then, how to tell if this feature is actually working? The users could try to copy an image from Google and paste it in another apps. If it runs smoothly, then the sending images feature works properly.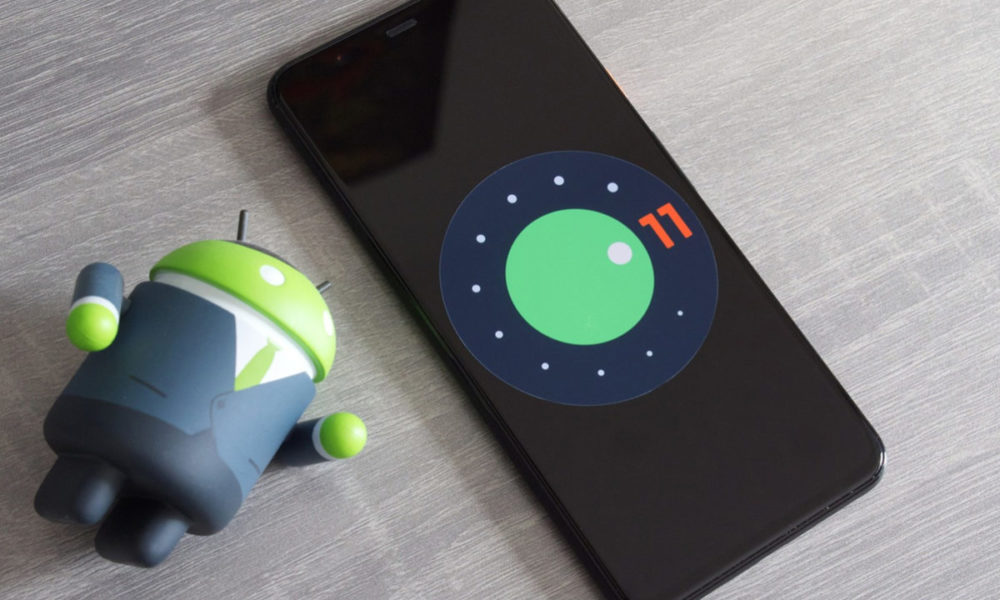 – One Time Permission
Remember how users could control the access to each application in android phone? This system is getting better! Now the users could give one time permission to every app they want to open. The feature is focused on the apps with potential data exposure, such as maps, camera, and microphone.
If you are looking for a better android version, then the time has come. Android 11 shows improvement when compared to the previous android 10 version. First, this version has bubble chat even for messaging app. Don't forget to check the other features to tighten security and privacy data!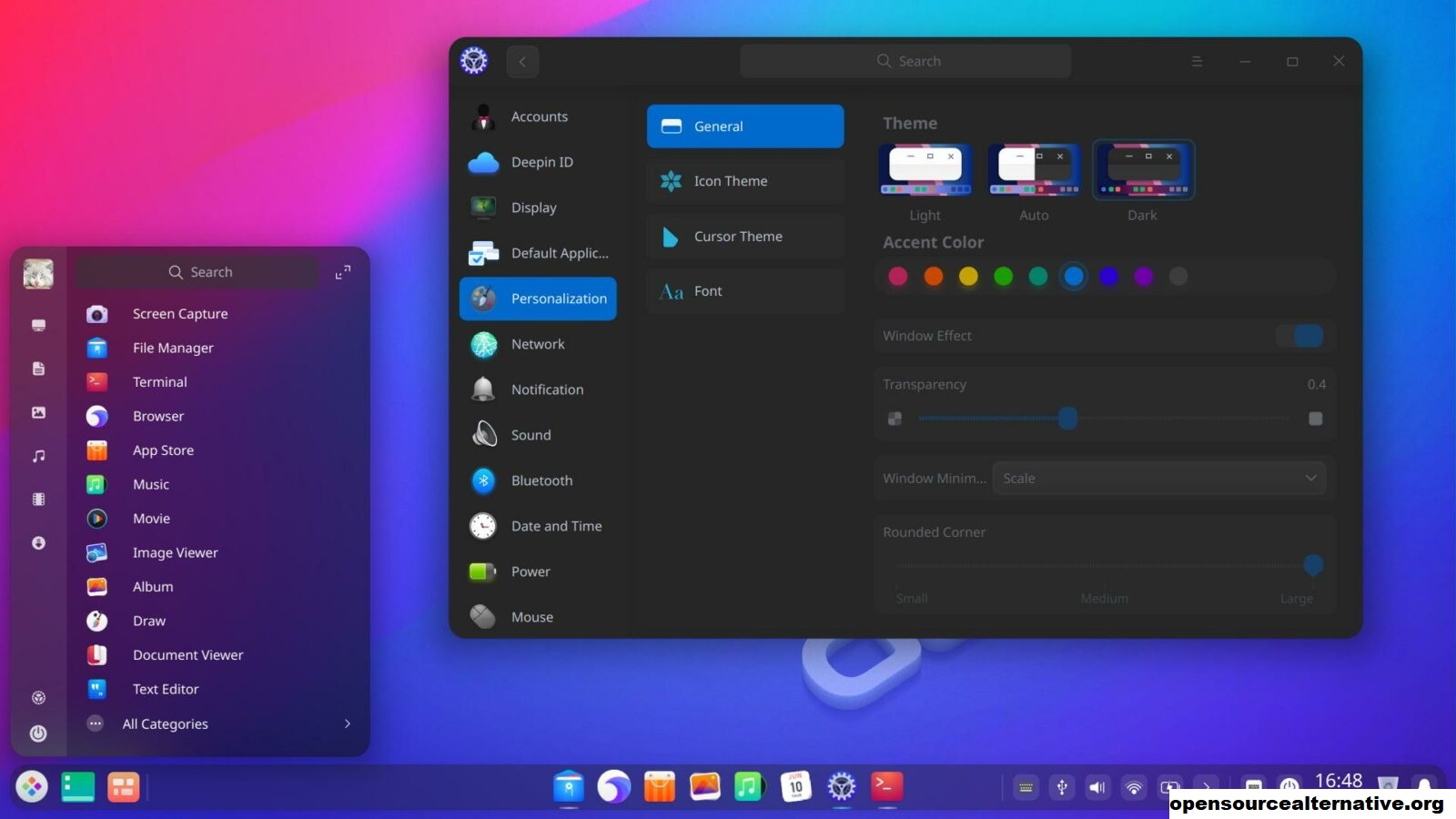 Cara Menginstal Desktop Linux di Perangkat Android Anda – Pernahkah Anda berharap ponsel atau tablet Android Anda dapat menggantikan seluruh komputer Anda? Anda beruntung — Anda dapat menginstal lingkungan desktop Linux atau Ubuntu di hampir semua perangkat Android modern.
Cara Menginstal Desktop Linux di Perangkat Android Anda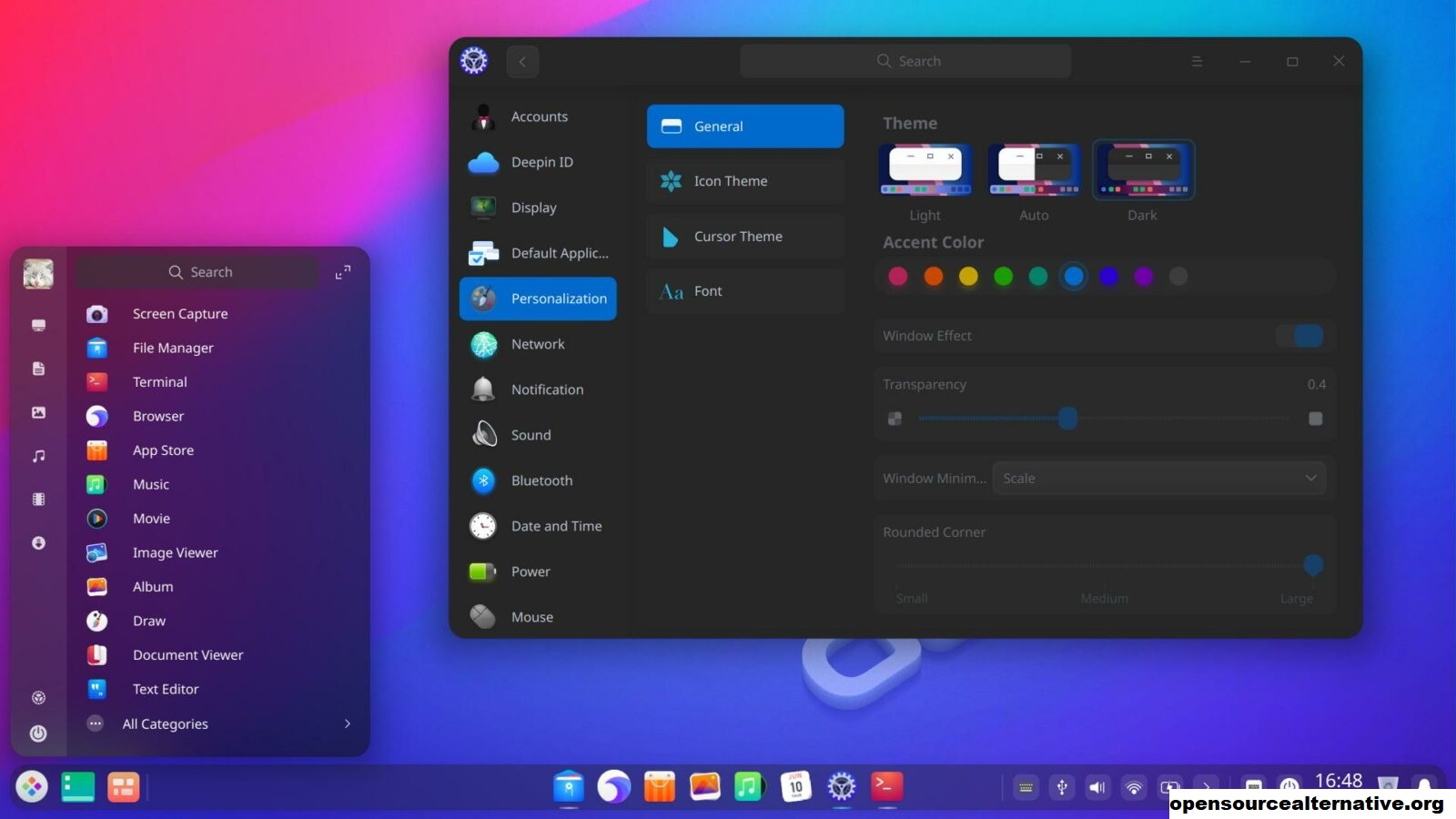 opensourcealternative – Anda bahkan dapat menggabungkannya dengan keyboard dan mouse Bluetooth (dan mungkin layar eksternal) untuk pengalaman kelas desktop yang hebat. Meskipun pengalamannya jauh dari sempurna, ini dapat digunakan dalam keadaan darurat.
Debian NoRoot: Desktop Linux sekali klik
Debian NoRoot menawarkan salah satu cara termudah dan paling tidak rumit untuk mengakses desktop Linux di Android. Ini adalah aplikasi gratis yang perlu Anda instal melalui Play Store . Jika Anda belum pernah mendengar tentang Debian, itu adalah rasa Linux yang menjadi dasar distribusi Ubuntu yang populer. Ini menjamin kompatibilitas dengan berbagai aplikasi Linux dan manajer paket yang tepat.
Debian NoRoot cukup ringan dan dapat dijalankan di sebagian besar smartphone dan tablet Android. Ini bukan sistem operasi Debian yang lengkap — sebaliknya, pengembangnya menggambarkannya sebagai "lapisan kompatibilitas, yang memungkinkan Anda menjalankan aplikasi Debian." Namun, aplikasi ini mencakup semua dasar-dasarnya, termasuk lingkungan desktop dan aplikasi terminal. Secara keseluruhan, ini adalah titik awal yang sempurna untuk pengguna berpengalaman dan pemula.
Setelah Anda menginstal aplikasi Debian NoRoot di perangkat Android Anda dan membukanya untuk pertama kalinya, aplikasi ini akan memberi Anda daftar resolusi tampilan dan skala font. Pilih opsi default di sini, dan pada akhirnya akan membawa Anda ke desktop.
Mulai saat ini, Anda dapat langsung menginstal program dan aplikasi Linux tambahan. Kami akan menjelaskan bagaimana Anda dapat melakukan ini melalui terminal di bagian selanjutnya. Untuk saat ini, pertimbangkan untuk mencolokkan keyboard dan mouse karena keyboard sentuh di layar dapat menghabiskan sebagian besar real estat layar Anda.
Instal Ubuntu dan rasa Linux lainnya dengan UserLANd
Jika Debian NoRoot tidak memenuhi kebutuhan Anda atau Anda ingin menginstal distribusi Linux yang berbeda, opsi lain adalah aplikasi UserLANd. Ini memungkinkan Anda menginstal berbagai distro Linux di perangkat Android Anda, termasuk Arch, Kali, Ubuntu, Debian, dan Alpine. Anda juga dapat memilih untuk meluncurkan aplikasi seperti Gimp dan LibreOffice secara independen, menghilangkan kebutuhan akan lingkungan desktop yang lengkap.
Berikut panduan langkah demi langkah tentang cara menginstal Ubuntu di perangkat Android Anda:
Unduh dan instal aplikasi UserLAnd dari Play Store.
Buka aplikasi dan pilih distribusi Linux yang ingin Anda instal. Demi panduan ini, kami akan melanjutkan dengan Ubuntu .
Masukkan nama pengguna , kata sandi , dan kata sandi VNC pilihan Anda saat diminta. Jangan lupa detail ini atau Anda harus memulai proses dari awal lagi.
Aplikasi sekarang akan meminta Anda untuk memilih antara koneksi SSH atau VNC . Pilih yang terakhir jika Anda membutuhkan antarmuka pengguna grafis.
Tunggu hingga unduhan selesai.
Akhirnya, Anda akan disajikan dengan layar login, seperti yang ditunjukkan di bawah ini. Masukkan kata sandi VNC dari sebelumnya untuk melanjutkan.
Anda juga dapat memulai koneksi VNC dari perangkat lain di jaringan yang sama. Pertama, tentukan alamat IP perangkat Android Anda, baik dari router atau menggunakan aplikasi gratis seperti Fing . Terakhir, tambahkan :51 di akhir alamat IP (contoh: 192.168.0.101:51 ) dan sambungkan menggunakan aplikasi VNC seperti TightVNC di perangkat lain.
Langkah terakhir: Cara menggunakan Linux di perangkat Android Anda
Sekarang setelah Anda menginstal Linux di ponsel Android Anda, Anda mungkin bertanya-tanya apa yang bisa dan tidak bisa Anda lakukan dengannya. Mari kita mulai dengan yang terakhir — Anda hanya dapat menginstal dan menjalankan program yang dirancang untuk prosesor ARM. Ini mengesampingkan aplikasi tertentu seperti Steam, yang hanya mendukung arsitektur desktop x86. Namun, sebagian besar program terkait produktivitas standar yang Anda inginkan — mulai dari Firefox hingga LibreOffice — menawarkan versi ARM saat ini.
Selain aplikasi Linux yang dapat Anda instal, ada beberapa batasan lain yang juga harus Anda pertimbangkan. Anda tidak dapat mengakses fungsi perangkat keras tingkat rendah seperti Wi-Fi atau Bluetooth dari dalam Linux karena masih sepenuhnya dikendalikan oleh Android. Demikian juga, Anda tidak dapat mengharapkan akselerasi perangkat keras atau grafik 3D yang kompleks untuk bekerja dengan kecepatan penuh. Ingatlah bahwa Anda tidak menjalankan Linux sepenuhnya — itu hanya lapisan kompatibilitas di atas sistem operasi Android dasar. Anda akan lebih baik menggunakan perangkat Chrome OS jika aspek tersebut penting bagi Anda.